The opinion of Sergio Brun on the relationship between safe climbing and technical improvement.
Safety, Technique and Training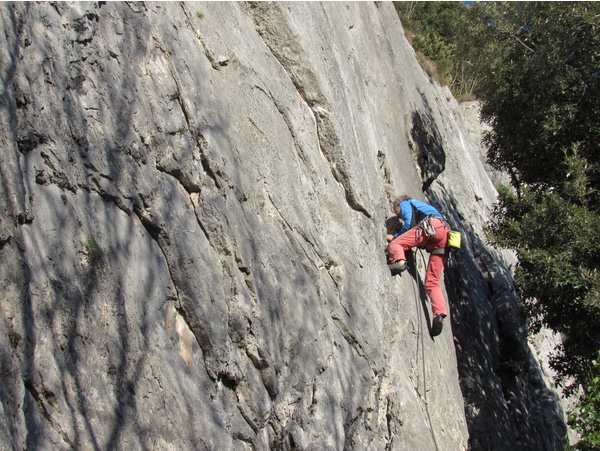 On Canto Navajo, in 2019
Carmela Malomo
After weeks of bad weather, the sun has returned in Pale.
Finally, we get together with our mates to start a new climbing season.
Looking at the rock wall where I drove the first pitons, I  remember those times.  
It was the 1980's: In those years and in the following decade my friends and I have spent a lot of time climbing on these routes, often in free solo.
Luckily none of us got seriously injured.
Now I'm wondering what motivations pushed us to risk our future in a matter of minutes.
Su La luce, nel 1991
I still haven't found a satisfactory answer.
The motivations vary from person to person.
Now, on the threshold of my seventieth year, I can only say that we were a bit crazy.
We used free solo climbing some memorized routes.
If we had sport climbed new, harder, routes, we could improve our climbing technique.
If you climb well-protected routes, on good rock, without dangerous protrusions, you will gain confidence, you will have a better, more technical climbing, and you will get a gradual strengthening.