ON the rock wall of Fonte Avellana
Carmela Malomo
Mountaineer, Free Climbing Instructor in the Intersectional Mountaineering School of the Italian Alpin Club "La Fenice".
Married, with two daughters, he lives in Marche.
Sulla nord del Corno piccolo
Prima ripetizione di O' sole mio
He did summer alpinism in Corsica, Croazia and in Sardinia.
He did both summer and winter mountaineering on the Gran Sasso Mountain (Abruzzo), on the Sibillini Mountains (Marche), in the Gola della Rossa and Frasassi Park  and all over the Alps.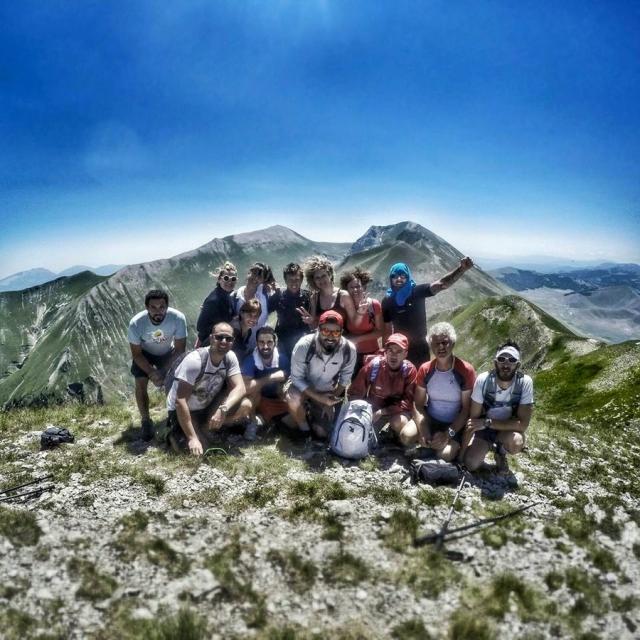 On the Sibillini Mountains with the family and some friends
He loves hiking too: he does not disdain long walks through valleys and woods, both on the Mountains near home and anywhere else.
He loves fine arts, and cultivates his friendships.